Nintendo Online Magazine in the works? – UPDATE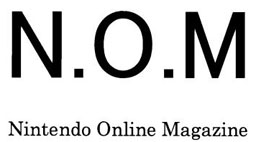 A new trademark on the Japanese trademarks website has popped up. A long time ago, there was a huge rumor that Nintendo would be putting out a magazine channel – something like Nintendo Power…But on your Wii. However, this could turn out to be something to be discussed at E3 or even at a later date, or perhaps not at all.
Update: Earlier this morning, a new Japanese trademark lead many to believe that Nintendo could be bringing an interactive magazine to the Wii. However, a quick investigation on Nintendo's official Japanese website shows that although the magazine is online, N.O.M. has actually been around for quite some time.
Leave a Reply