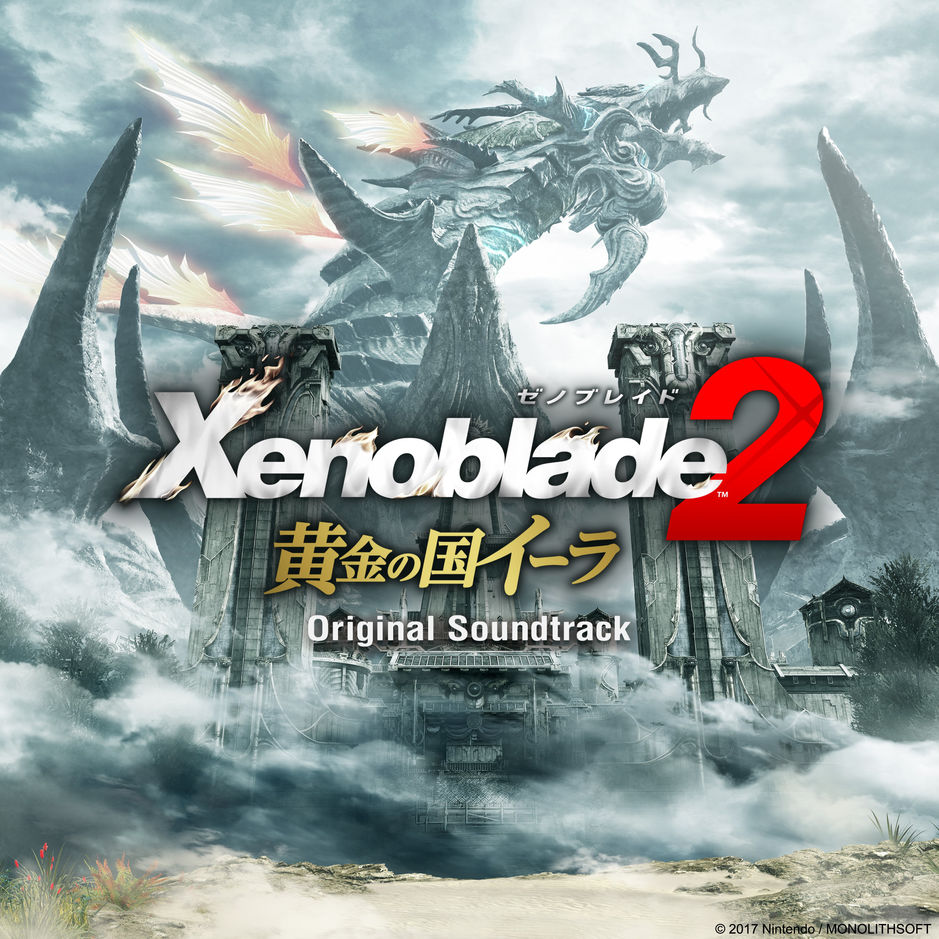 The soundtrack for Xenoblade Chronicles 2: Torna – The Golden Country is now available digitally. iTunes has it here. 11 tracks are included with the release.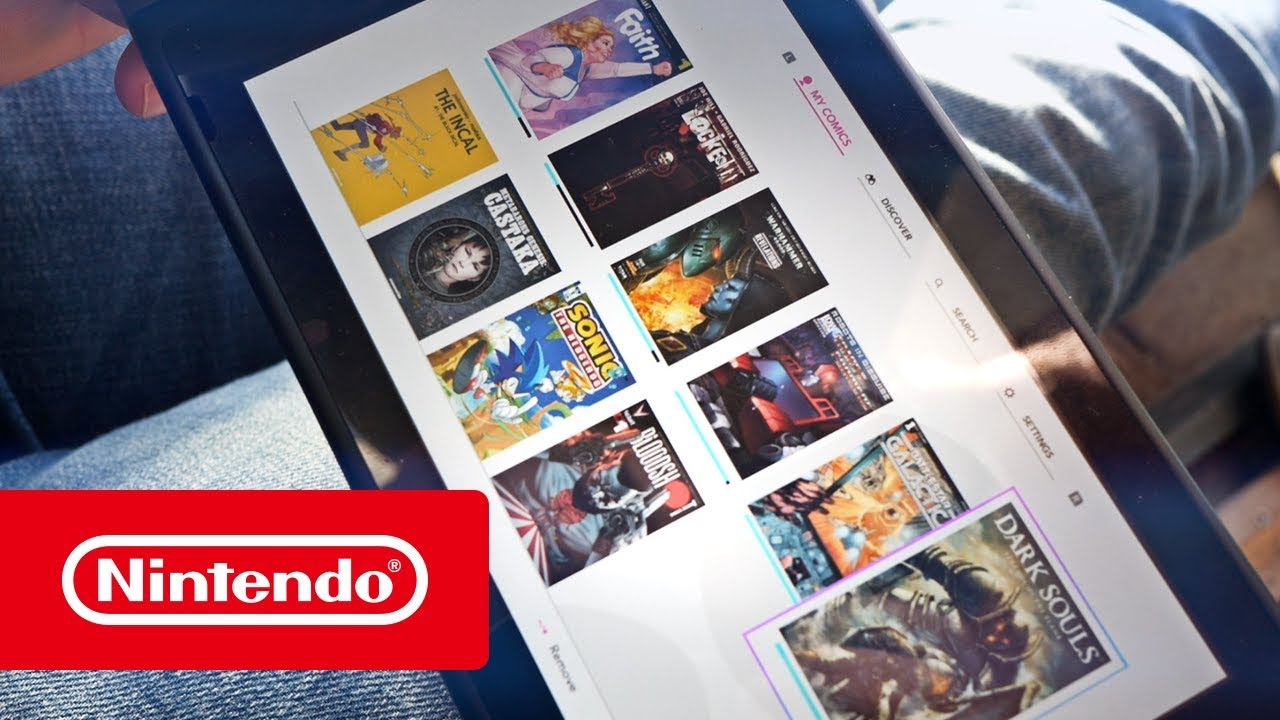 Earlier this year, the comic service InkyPen was announced for Switch. The app will just be making it out before the end of 2018 as it's been confirmed for launch on December 17.
Here's the latest on InkyPen: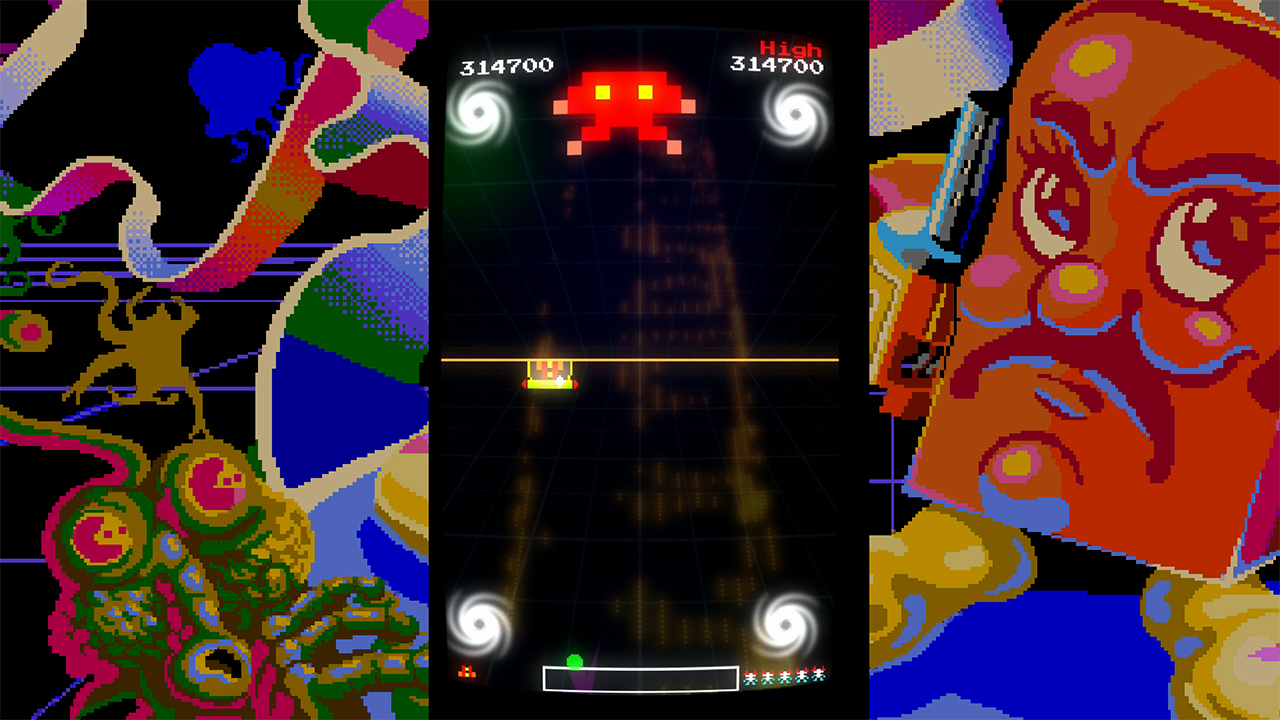 Publisher Funbox Media has set a release date for Horizon Shift '81. The shoot 'em up will be available digitally on Switch starting December 20, the company announced today.
We have the following overview for Horizon Shift '81, along with a trailer: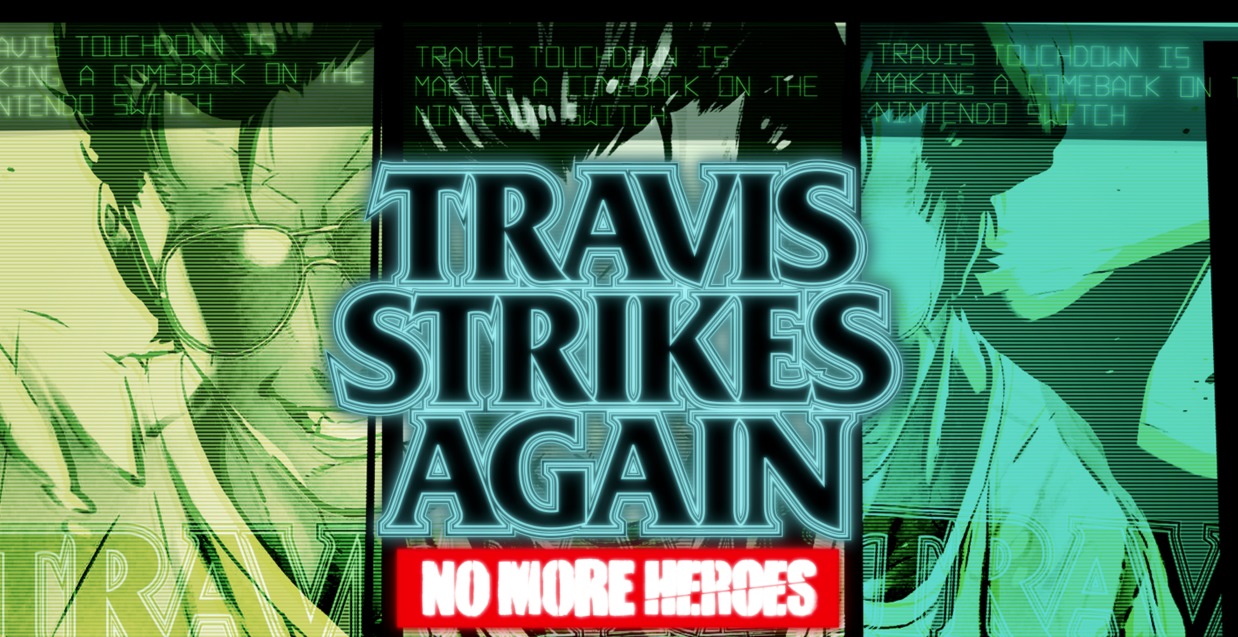 Various outlets have come forward with brand new footage from Travis Strikes Again: No More Heroes. We've rounded up a few videos below.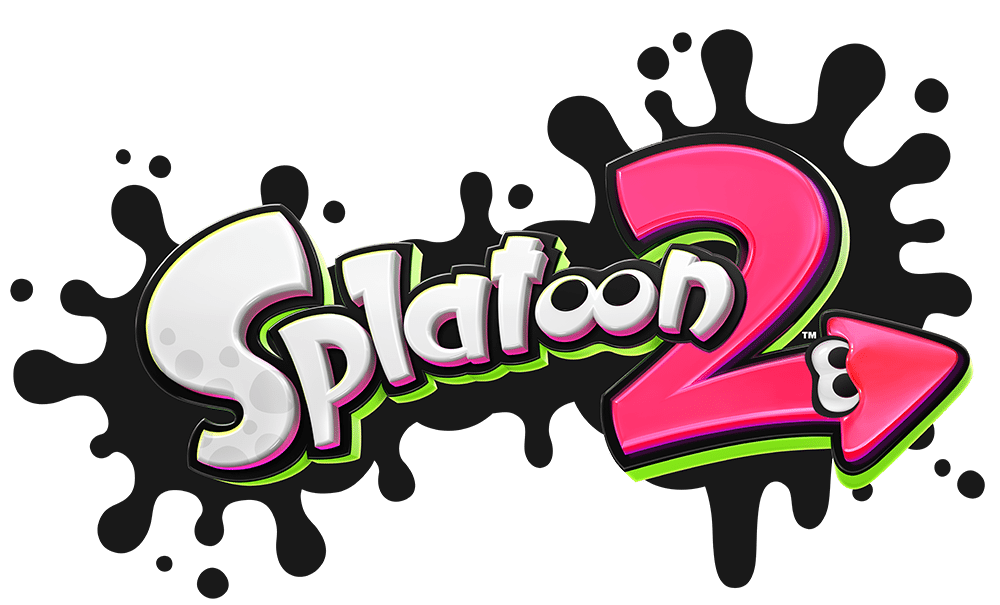 Nintendo has announced another Splatoon 2 update for next week. Version 4.3.1 is going live on December 19 in Japan, which should be the evening of December 18 in North America.
We'll share the full patch notes in English when we have them. There won't be any new content this time around, but expect adjustments and fixes.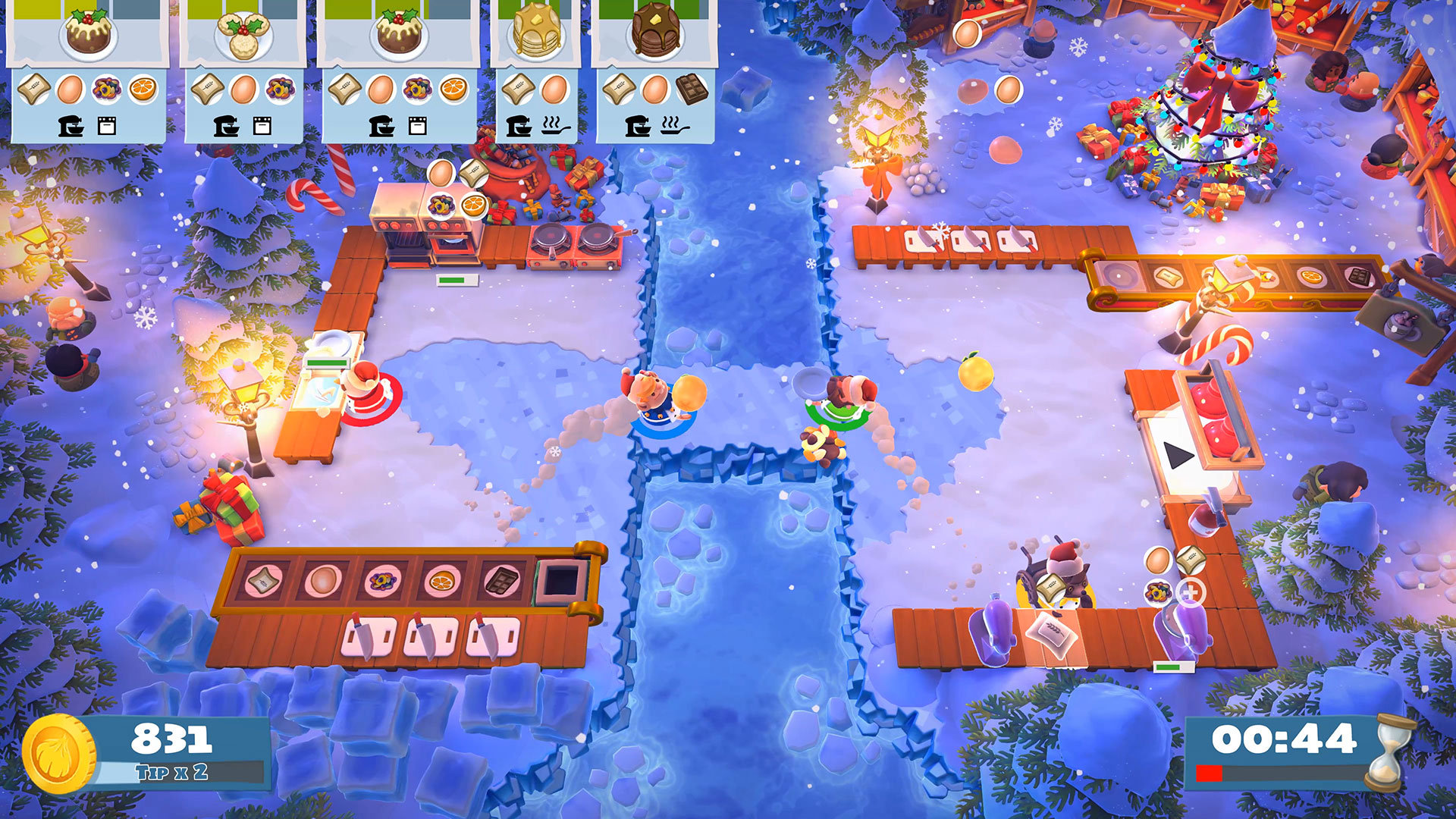 Brand new content has arrived in Overcooked 2 – and everything is entirely free. The Kevin's Christmas Cracker update features five kitchens, three recipes, two chefs, a practice mode, and more online features.
Here's the full rundown of the Kevin's Christmas Cracker update, including full patch notes: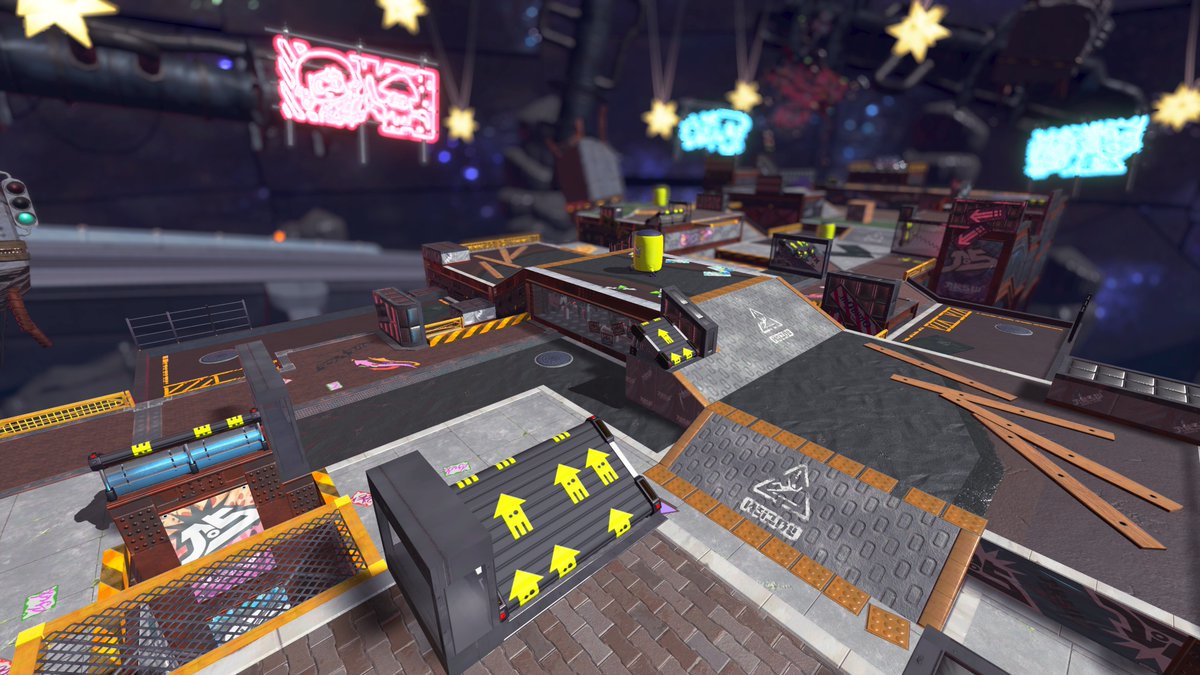 Splatoon 2's next global Splatfest is taking place this weekend. This time, the theme was inspired by Super Smash Bros. as fans are asked to side with either heroes or villains. As always, the Shifty Station stage that'll appear in the map rotation during the Splatfest will have a unique layout. The Splatoon Twitter account posted a screenshot of how the stage will look, which you can see above.

A quick update on the recently announced Winning Post 9 for Nintendo Switch: Koei Tecmo's horse racing sim will launch in Japan on March 14, 2019. It'll cost 8,800 Yen.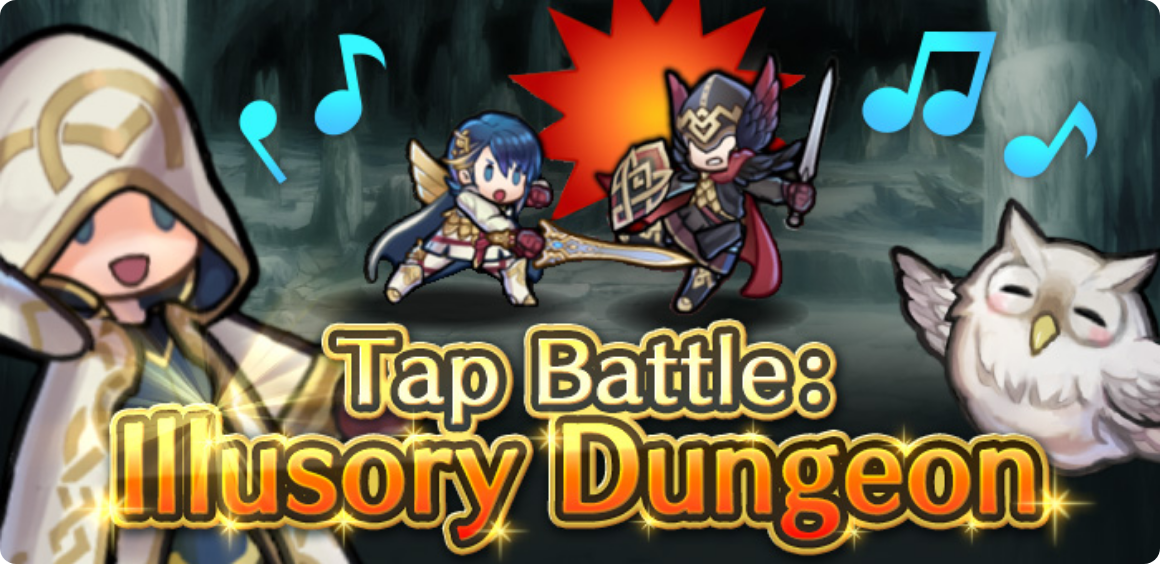 You are now able to play Illusory Dungeon – Kingdom of Shadows, a tap battle game within Fire Emblem Heroes running through December 20. The event includes daily challenges to earn different types of rewards. There will also be tap battle quests beginning on December 17. You can find more information on the app.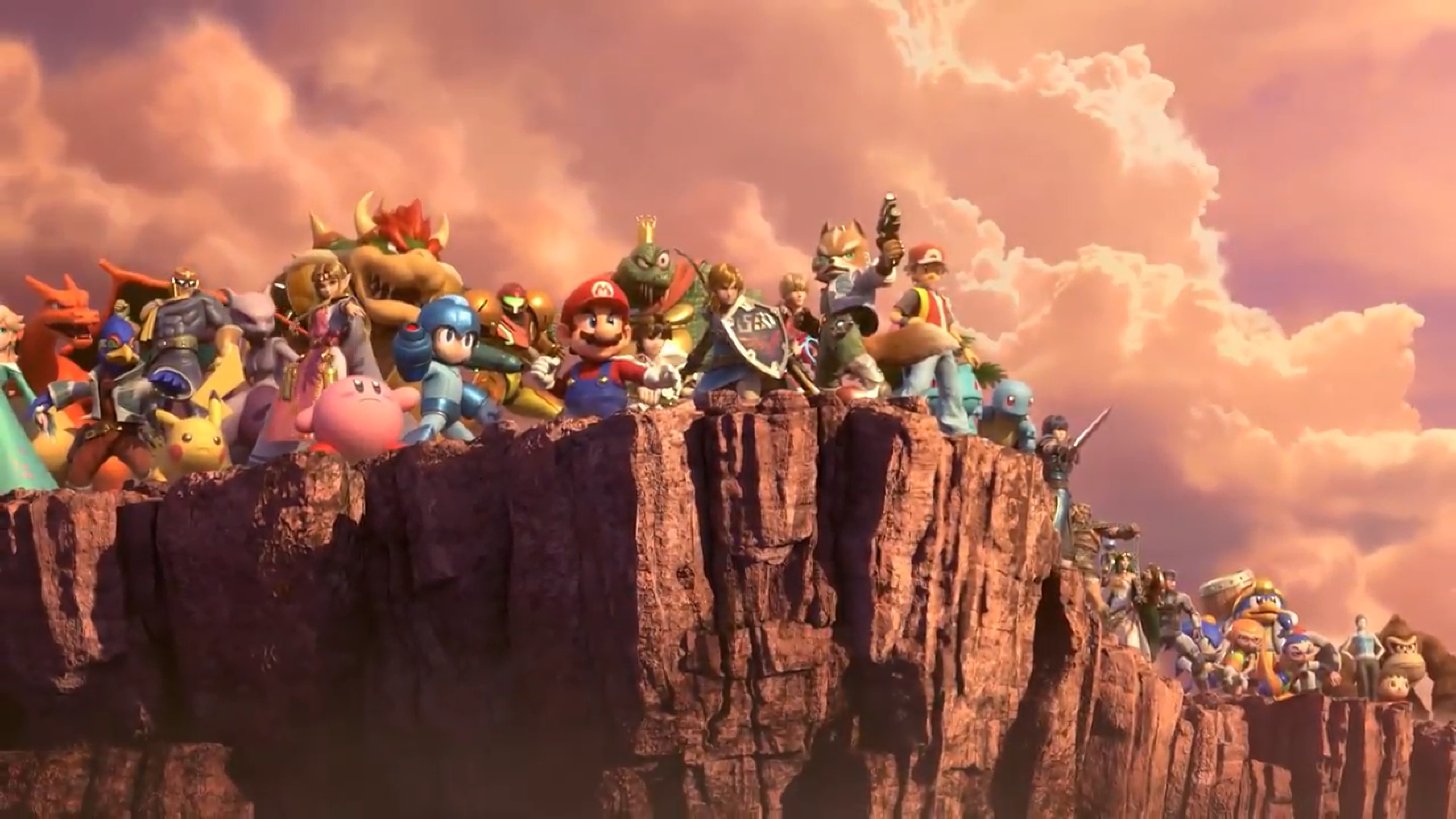 This week's expanded Japanese software sales are as follows:
01./00. [NSW] Super Smash Bros. Ultimate # <FTG> (Nintendo) {2018.12.07} (¥7.200) – 1.220.535 / NEW <68,52%>
02./01. [NSW] Pokemon: Let's Go, Pikachu! / Let's Go, Eevee! # <RPG> (Pokemon Co.) {2018.11.16} (¥5.980) – 93.787 / 1.012.247 (-1%)
03./03. [NSW] Super Mario Party # <ETC> (Nintendo) {2018.10.05} (¥5.980) – 69.861 / 489.767 (+40%)
04./06. [NSW] Mario Kart 8 Deluxe <RCE> (Nintendo) {2017.04.28} (¥5.980) – 20.995 / 1.881.751 (+62%)
05./07. [NSW] Splatoon 2 # <ACT> (Nintendo) {2017.07.21} (¥5.980) – 19.083 / 2.740.677 (+57%)
06./08. [NSW] Minecraft # <ADV> (Microsoft Game Studios) {2018.06.21} (¥3.600) – 16.948 / 403.784 (+45%)
07./00. [PS4] Just Cause 4 <ACT> (Square Enix) {2018.12.06} (¥7.980) – 16.100 / NEW
08./04. [PS4] Battlefield V <ACT> (Electronic Arts) {2018.11.20} (¥7.800) – 10.555 / 141.324 (-48%)
09./12. [NSW] Super Mario Odyssey # <ACT> (Nintendo) {2017.10.27} (¥5.980) – 9.592 / 1.866.426 (+64%)
10./11. [NSW] The Legend of Zelda: Breath of the Wild # <ADV> (Nintendo) {2017.03.03} (¥6.980) – 9.531 / 1.182.281 (+47%)
11./02. [3DS] Persona Q2: New Cinema Labyrinth <RPG> (Atlus) {2018.11.29} (¥6.980) – 8.076 / 87.823 (-90%)
12./18. [NSW] Kirby Star Allies <ACT> (Nintendo) {2018.03.16} (¥5.980) – 7.677 / 658.270 (+75%)
13./00. [PS4] Capcom Beat 'Em Up Bundle <Armored Warriors \ Knights of the Round \ The King of Dragons \ Final Fight \ Captain Commando \ Warriors of Fate \ Battle Circuit> # <ACT> (Capcom) {2018.12.06} (¥3.300) – 7.318 / NEW
14./09. [PS4] Call of Duty: Black Ops IIII <ACT> (Sony Interactive Entertainment) {2018.10.12} (¥7.900) – 6.515 / 485.497 (-19%)
15./16. [3DS] Luigi's Mansion <ACT> (Nintendo) {2018.11.08} (¥4.980) – 6.466 / 54.800 (+29%)
16./00. [NSW] Capcom Beat 'Em Up Bundle <Armored Warriors \ Knights of the Round \ The King of Dragons \ Final Fight \ Captain Commando \ Warriors of Fate \ Battle Circuit> # <ACT> (Capcom) {2018.12.06} (¥3.300) – 5.903 / NEW
17./26. [NSW] Taiko no Tatsujin: Drum 'n' Fun! <ACT> (Bandai Namco Games) {2018.07.19} (¥6.100) – 5.113 / 236.220 (+68%)
18./20. [3DS] Pokemon Ultra Sun / Ultra Moon <RPG> (Pokemon Co.) {2017.11.17} (¥4.980) – 4.931 / 1.773.521 (+20%)
19./27. [NSW] Mario Tennis Aces <SPT> (Nintendo) {2018.06.22} (¥5.980) – 3.601 / 376.482
20./31. [NSW] Nintendo Labo Toy-Con 03: Drive Kit <EDU> (Nintendo) {2018.09.14} (¥6.980) – 3.597 / 43.451
21./05. [NSW] Kamen Rider: Climax Scramble Zi-O # <FTG> (Bandai Namco Games) {2018.11.29} (¥6.800)
22./29. [NSW] Captain Toad: Treasure Tracker <ADV> (Nintendo) {2018.07.13} (¥3.980)
23./28. [3DS] Animal Crossing: New Leaf – Welcome amiibo # <ETC> (Nintendo) {2016.11.23} (¥2.700)
24./13. [PS4] Fallout 76 # <RPG> (Bethesda Softworks) {2018.11.15} (¥7.980)
25./14. [PS4] Shenmue I & II <Shenmue \ Shenmue II> # <ADV> (Sega) {2018.11.22} (¥3.990)
26./37. [PS4] Winning Eleven 2019 <SPT> (Konami) {2018.08.30} (¥7.600)
27./00. [PS4] PlayStation VR Worlds |PlayStation VR| # <ETC> (Sony Interactive Entertainment) {2016.10.13} (¥4.900)
28./23. [PS4] Red Dead Redemption II # <ACT> (Take-Two Interactive Japan) {2018.10.26} (¥8.800)
29./10. [PS4] Dead by Daylight <ACT> (3goo) {2018.11.29} (¥5.600)
30./22. [NSW] Super Run For Money Tousouchuu & Super Battle For Money Sentouchuu Double Pack <Super Run For Money Tousouchuu Atsumare! Saikyou no Tousou Monotachi \ Super Battle For Money Sentouchuu: Kyuukyoku no Shinobu to Battle Player Choujou Kessen!> <ACT> (Bandai Namco Games) {2018.11.29} (¥5.300)
31./41. [3DS] Mario Party: The Top 100 <ETC> (Nintendo) {2017.12.28} (¥4.980)
32./00. [NSW] Sid Meier's Civilization VI <SLG> (Take-Two Interactive Japan) {2018.12.06} (¥8.300)
33./30. [PS4] Kingdom Hearts HD I.5 + II.5 ReMIX <Kingdom Hearts HD I.5 ReMIX <Kingdom Hearts \ Kingdom Hearts Re:Chain of Memories> \ Kingdom Hearts HD II.5 ReMIX <Kingdom Hearts II \ Kingdom Hearts II: Final Mix+ \ Kingdom Hearts: Birth by Sleep>> <RPG> (Square Enix) {2017.03.09} (¥6.800)
34./43. [3DS] Captain Toad: Treasure Tracker <ADV> (Nintendo) {2018.07.13} (¥3.980)
35./44. [NSW] Sumikko Gurashi: Atsumare! Sumikko Town <ETC> (Nippon Columbia) {2018.10.04} (¥5.800)
36./42. [3DS] Mario Kart 7 # <RCE> (Nintendo) {2011.12.01} (¥4.571)
37./32. [3DS] Cats Together <ETC> (Bandai Namco Games) {2018.11.21} (¥5.300)
38./36. [NSW] FIFA 19 # <SPT> (Electronic Arts) {2018.09.28} (¥5.800)
39./34. [3DS] WarioWare Gold <ETC> (Nintendo) {2018.08.02} (¥4.980)
40./15. [PS4] Disaster Report 4 Plus: Summer Memories <ADV> (Granzella) {2018.11.22} (¥7.200)
41./00. [3DS] Super Smash Bros. for Nintendo 3DS <FTG> (Nintendo) {2014.09.13} (¥5.200)
42./38. [NSW] Dragon Ball FighterZ <FTG> (Bandai Namco Games) {2018.09.27} (¥6.800)
43./00. [NSW] Nintendo Labo Toy-Con 01: Variety Kit <EDU> (Nintendo) {2018.04.20} (¥6.980)
44./46. [NSW] Pro Baseball Famista Evolution <SPT> (Bandai Namco Games) {2018.08.02} (¥6.100)
45./17. [NSW] Billion Road <TBL> (Bandai Namco Games) {2018.11.29} (¥5.700)
46./00. [PS4] Jikkyou Powerful Pro Baseball 2018 <SPT> (Konami) {2018.04.26} (¥7.980)
47./00. [NSW] Arms <FTG> (Nintendo) {2017.06.16} (¥5.980)
48./00. [3DS] Super Mario Maker for Nintendo 3DS <ACT> (Nintendo) {2016.12.01} (¥4.700)
49./47. [NSW] Cats Together <ETC> (Bandai Namco Games) {2018.11.01} (¥5.700)
50./45. [PS4] FIFA 19 # <SPT> (Electronic Arts) {2018.09.28} (¥7.800)